Has live music become irrelevant because of the playlists on your smartphone?
No, quite the contrary.
Let's investigate how much music fits into the world's smallest performing space; Berlin's last existing telephone booths. Analog meets acoustic, nostalgia meets the contemporary. Enjoy the trip.
Visit our older sista with synthetic music for dancing, the Teledisko:
http://www.teledisko.com/
Have a look at these people recording international musicians in Berlin's staircases:
http://www.stairsberlin.com/11628864
Episode 2 – we proudly present Yannick Monot, an ambassador for Cajun and Zydeco music from Louisiana throughout Europe.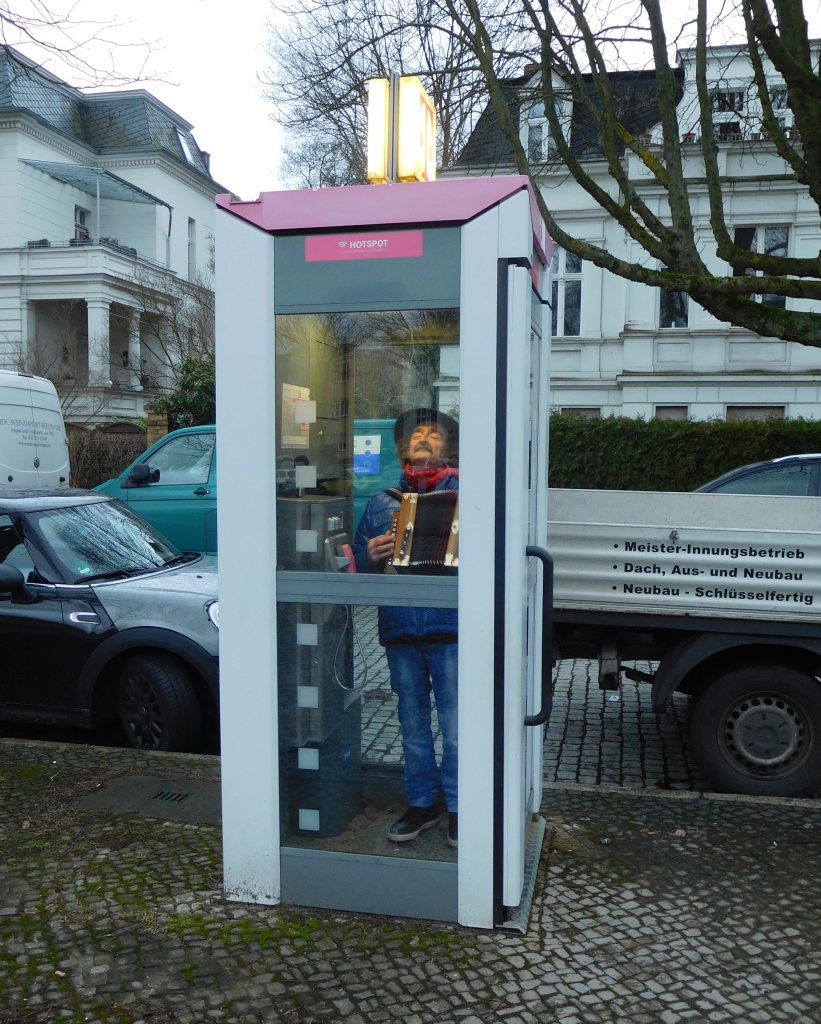 Yannick Monot plays and sings his own Je suis pas né hier au soir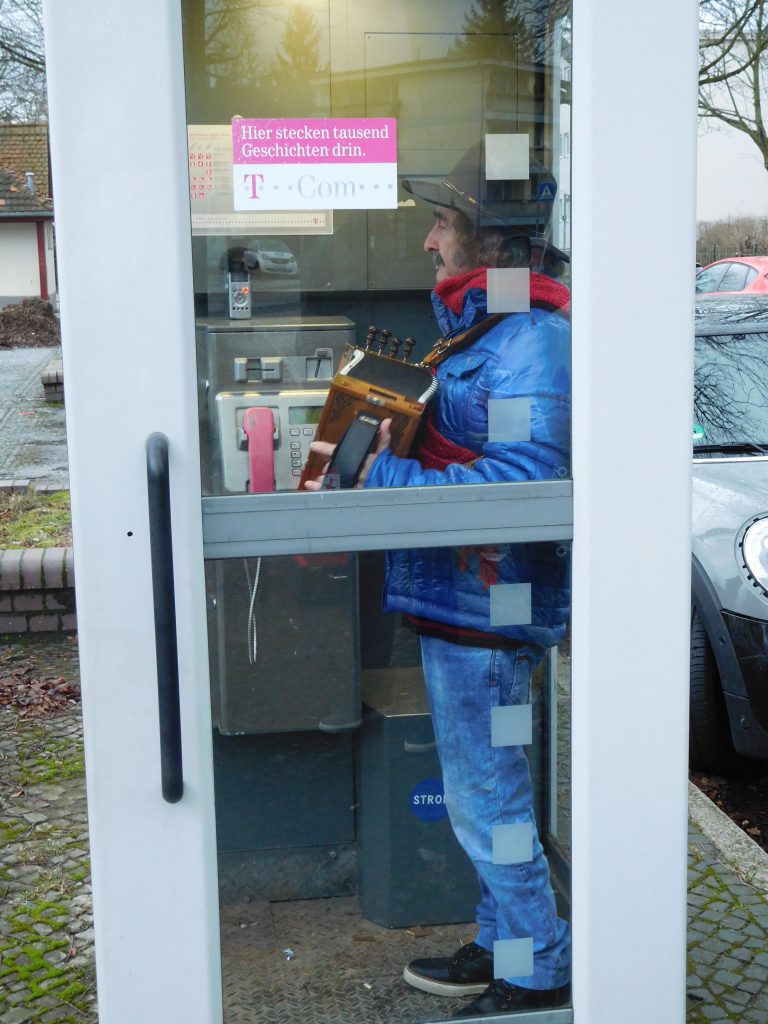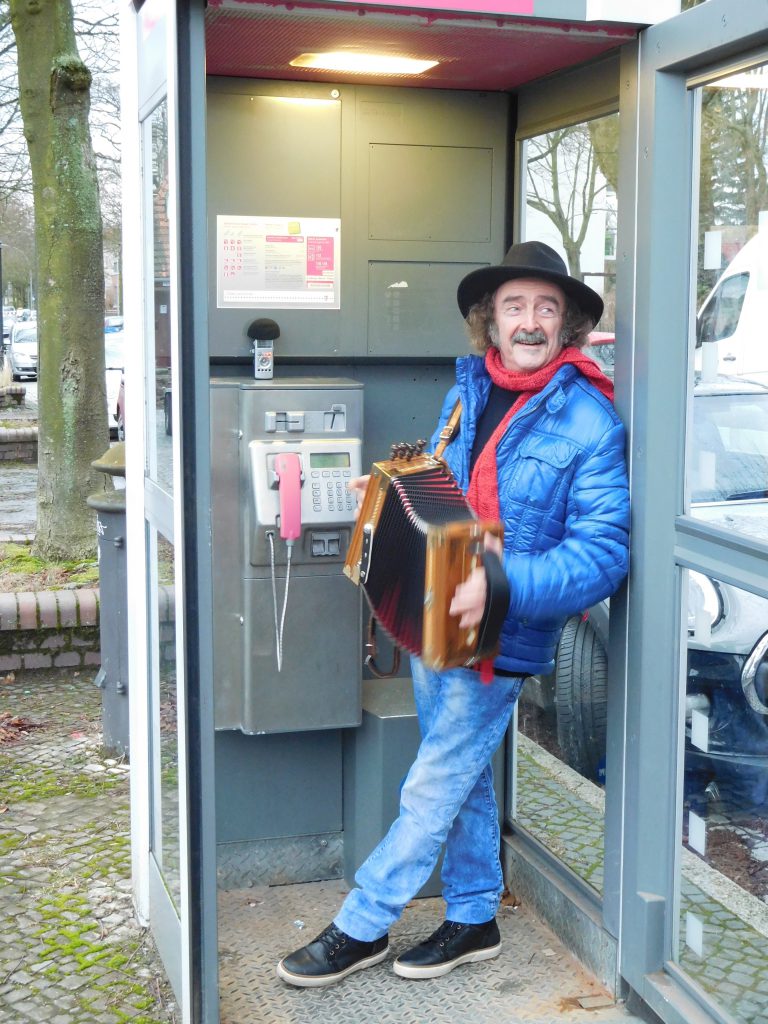 Yannick Monot is a french musician living in Rheinland-Pfalz, Germany. His duo partner is the singer-songwriter, guitar and fiddle player Helt Oncale from New Orleans. Watch out for their concerts near your hometown.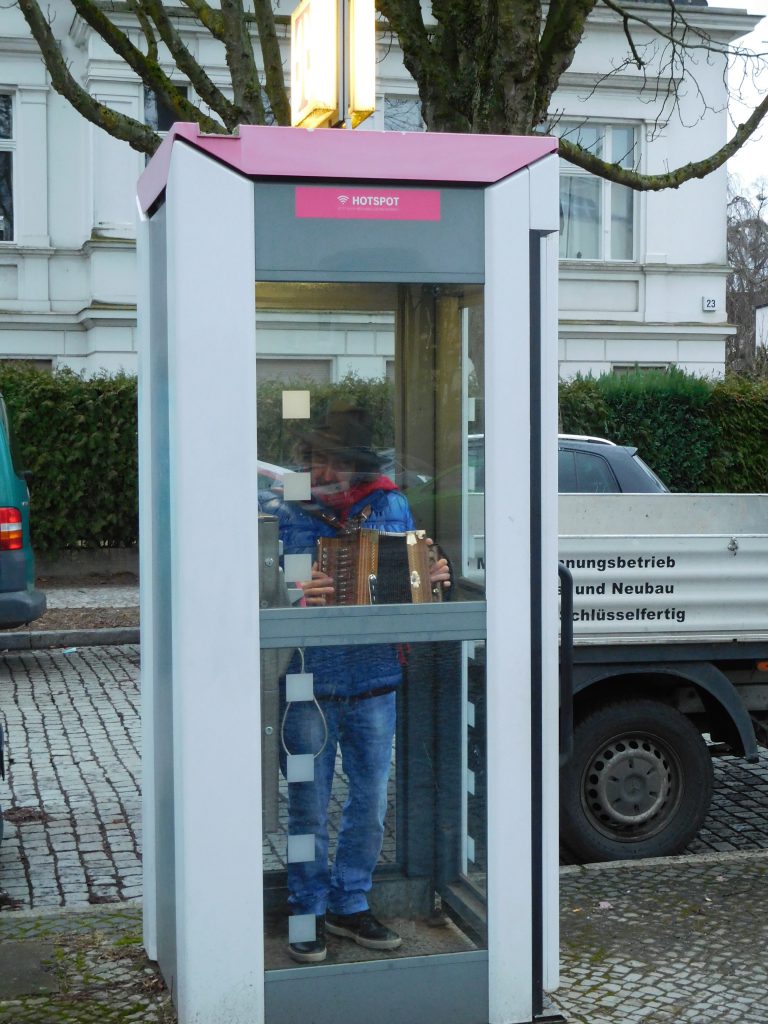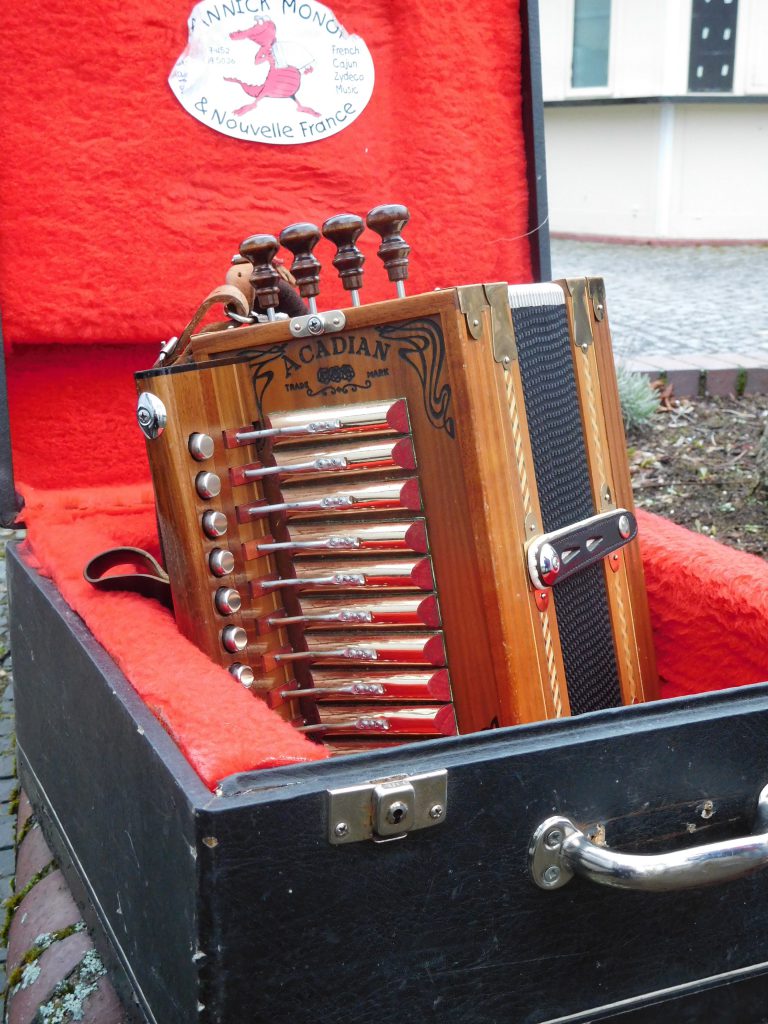 Episode 3: banjo, March 10th