Has live music become irrelevant because of the playlists on your smartphone?
No, quite the contrary.
Let's investigate how much music fits into the world's smallest performing space; Berlin's last existing telephone booths. Analog meets acoustic, nostalgia meets the contemporary. Enjoy the trip.
Visit our older sista with synthetic music for dancing, the Teledisko:
http://www.teledisko.com/
Have a look at these people recording international musicians in Berlin's staircases:
http://www.stairsberlin.com/11628864
Episode 5 – we proudly present Defne Sahin.
She sings Like Someone In Love, music by Jimmy Van Heusen, lyrics by Johnny Burke.
As you may know or not know, a telephone booth is not a soundproof room and also, not all Berliners are satisfied living in their current apartments. That's why Defne Sahin is accompanied in her recording by an outside elevator, relieving the aching backs of those who decided to move out of their flat on the recording day.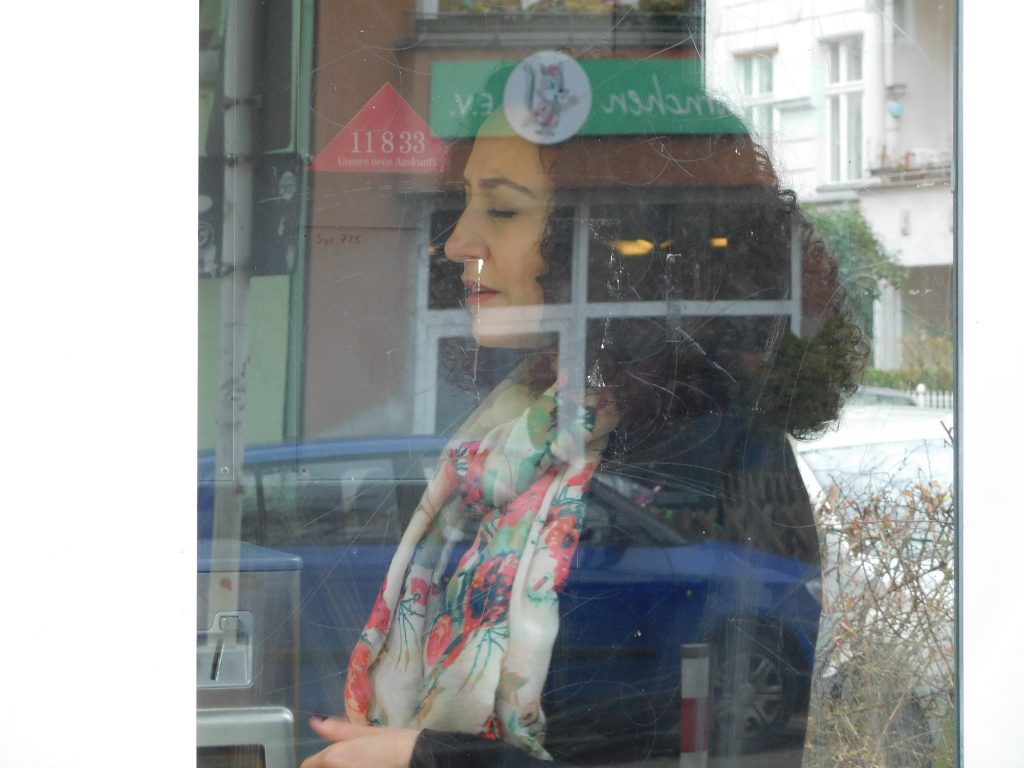 Defne Sahin is a singer who, over the last few years, has lived in Berlin, Istanbul and New York City. She integrates different music styles such as Jazz Standards, Brazilian Bossa Nova and Turkish Asiks folk music into her compositions and projects.
Sahin received funding from Berlin's Senate Department for Culture and Europe to attend workshops in New York this summer, where she will explore the relationship between dance, voice and improvisation in addition to studying the vocal styles of Meredith Monk.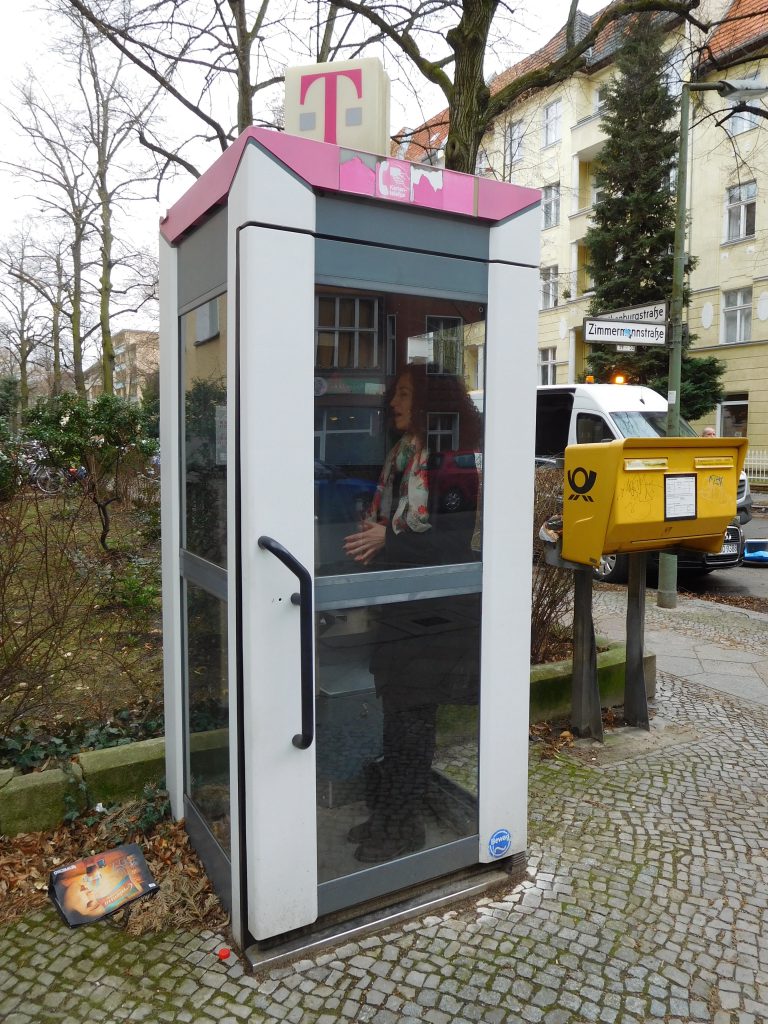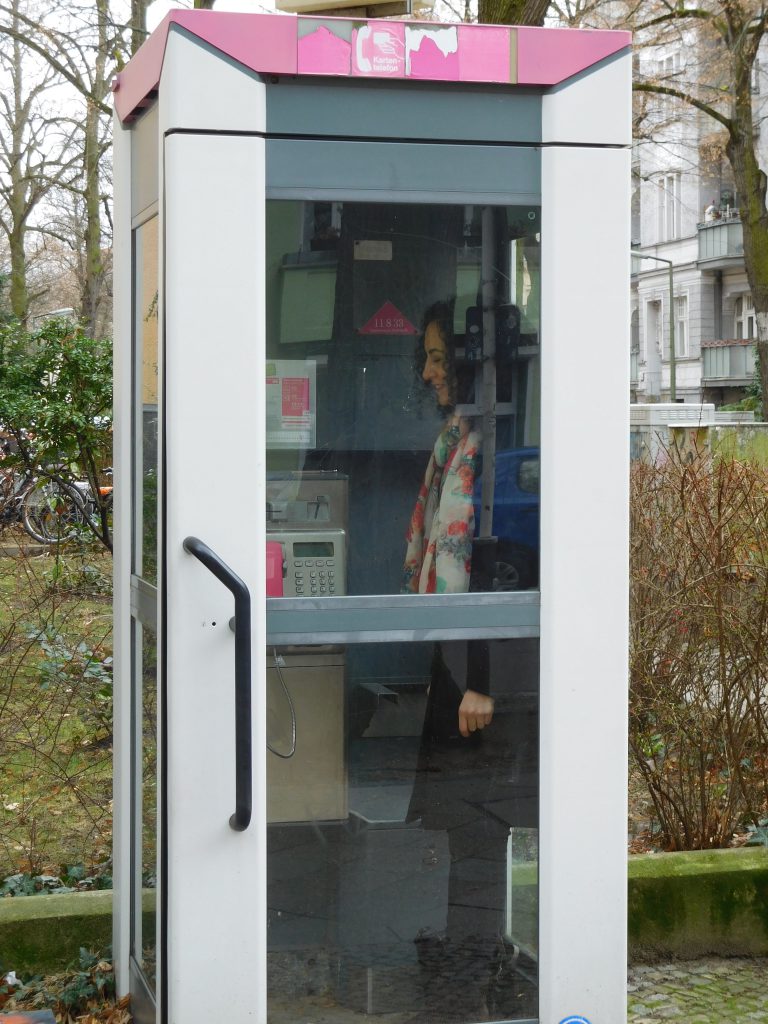 Episode 6: tabla, March 31st