Has live music become irrelevant because of the playlists on your smartphone?
No, quite the contrary.
Let's investigate how much music fits into the world's smallest performing space; Berlin's last existing telephone booths. Analog meets acoustic, nostalgia meets the contemporary. Enjoy the trip.
Visit our older sista with synthetic music for dancing, the Teledisko:
http://www.teledisko.com/
Have a look at these people recording international musicians in Berlin's staircases:
http://www.stairsberlin.com/11628864
Episode 6 – we proudly present Ravi Srinivasan.
He plays two short tabla solos in tintal and rupak.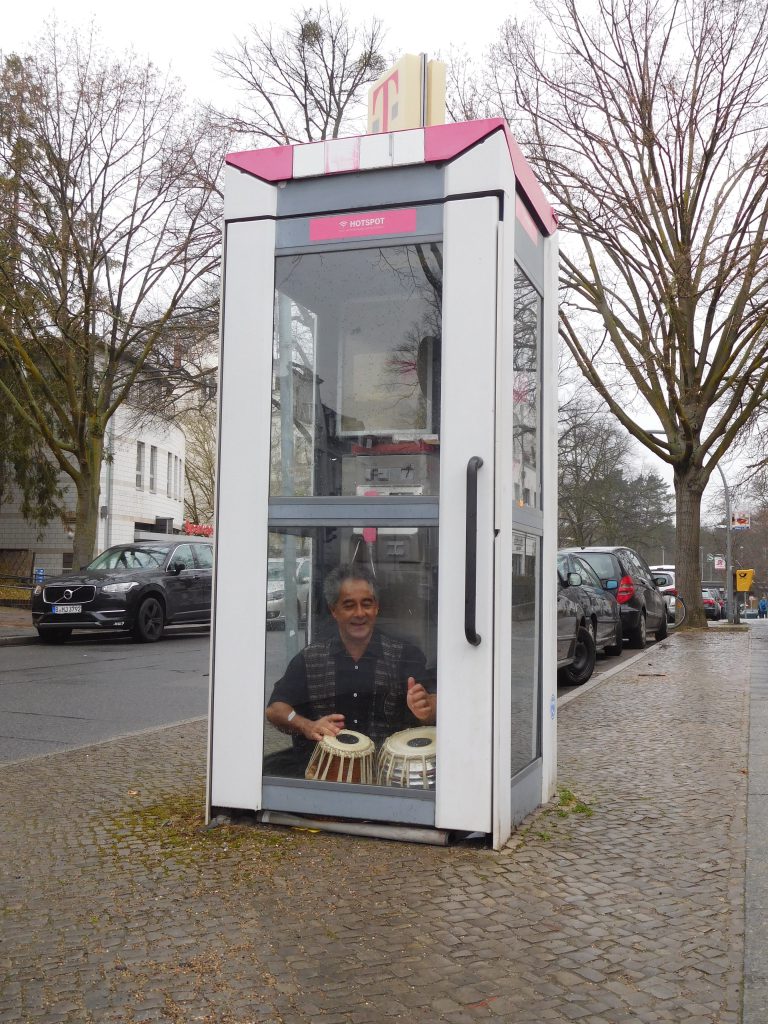 Take 1 – tintal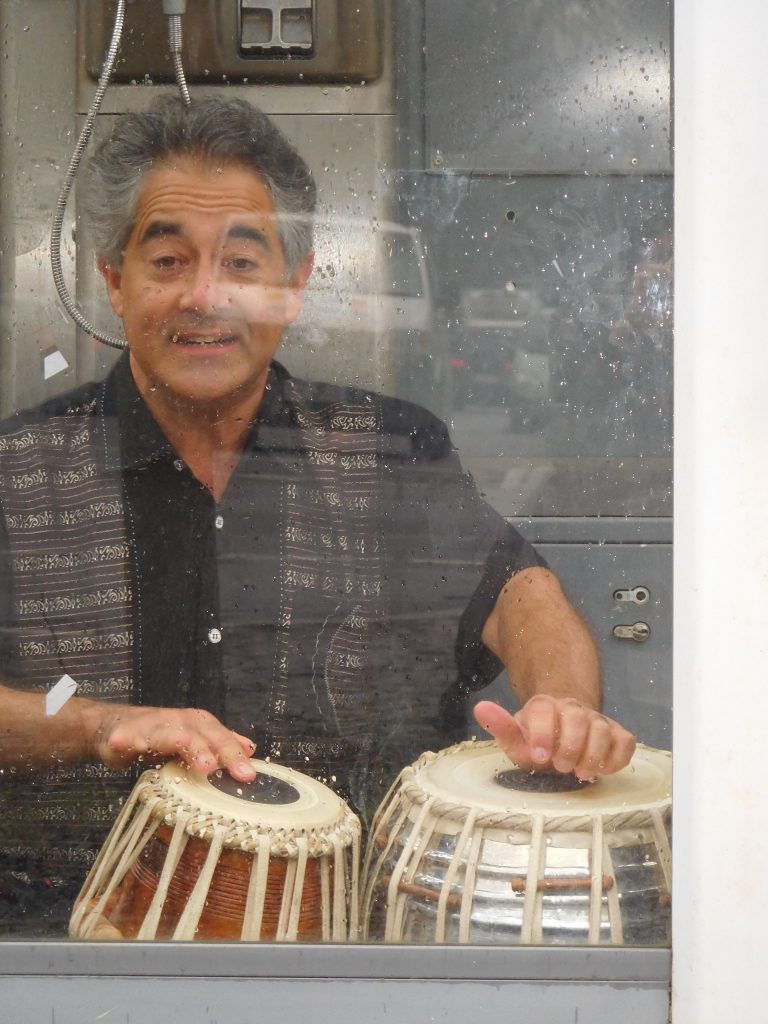 Ravi Srinivasan plays tabla and sings classical Indian music since 1977, performing worldwide as a soloist and with a wide range of ensembles. His speciality is a refined technique of whistling. Srinivasan developed a series of concerts for children, in which he narrates stories about the adventures of jungle animals accompanied by his own musical compositions. He recently performed such concerts to packed halls of 500 to 1000 children in Kuala Lumpur, Bali and Singapore.
Srinivasan is a founding member of the trio Indigo Masala, don't miss their next concert in Berlin on April 7th.
http://www.indigo-masala.de/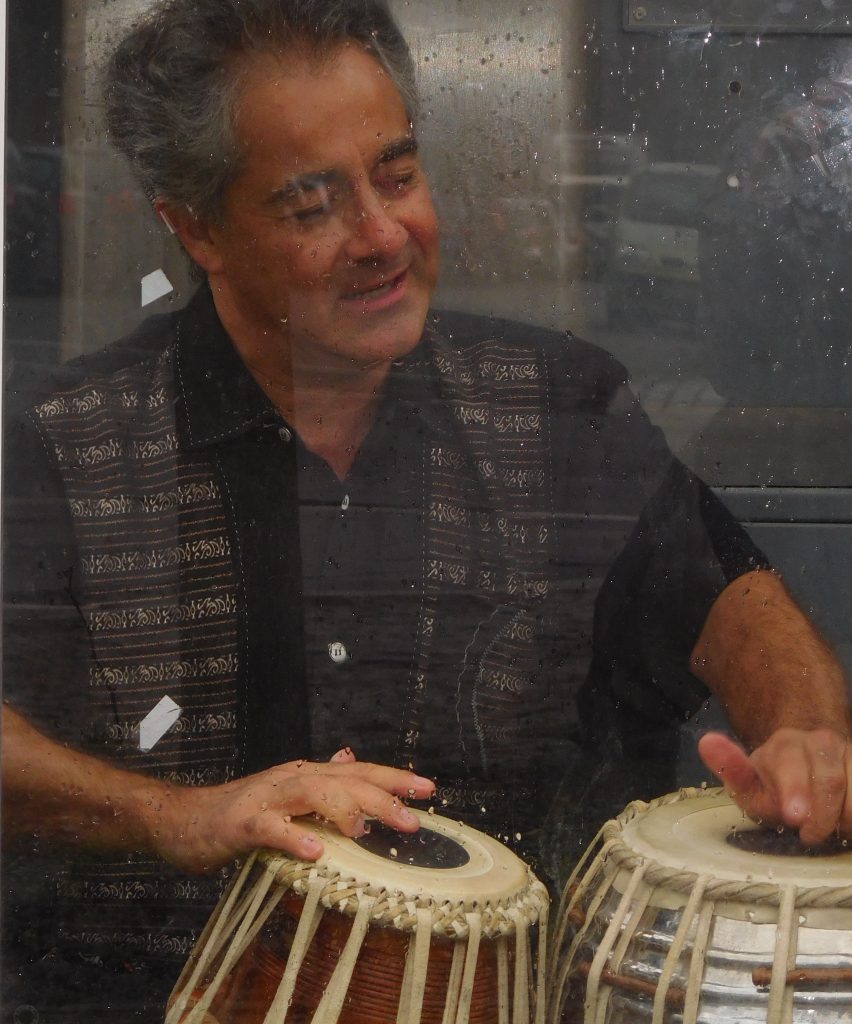 Take 2 – rupak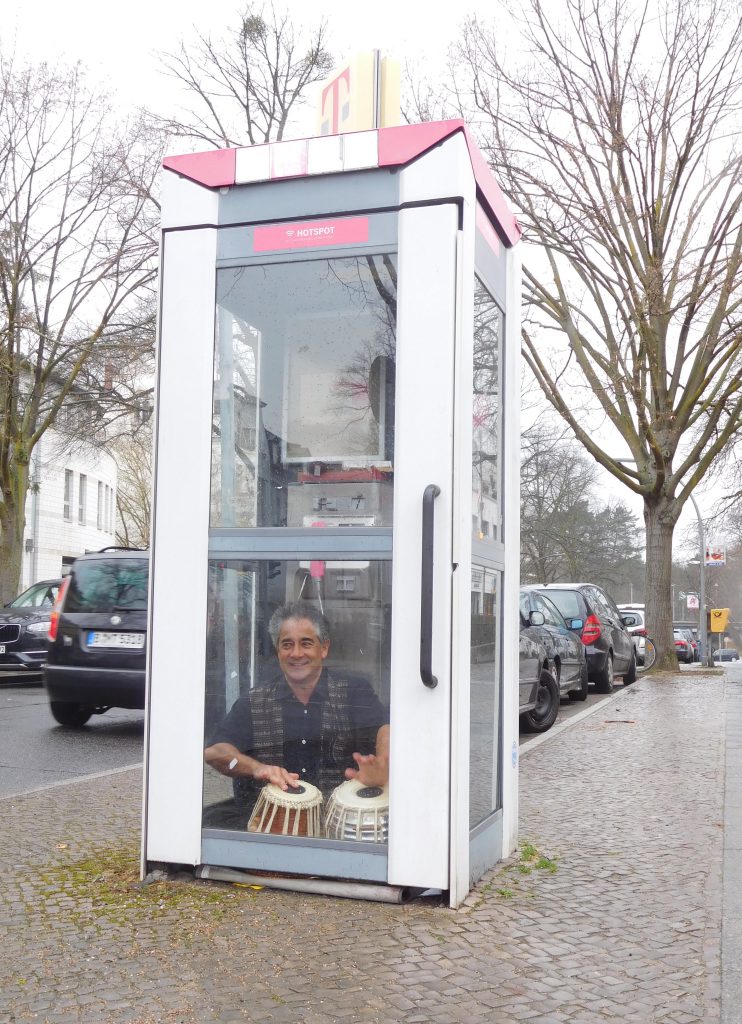 Episode 7: melodica, April 7th