Has live music become irrelevant because of the playlists on your smartphone?
No, quite the contrary.
Let's investigate how much music fits into the world's smallest performing space; Berlin's last existing telephone booths. Analog meets acoustic, nostalgia meets the contemporary. Enjoy the trip.
Visit our older sista with synthetic music for dancing, the Teledisko:
http://www.teledisko.com/
Have a look at these people recording international musicians in Berlin's staircases:
http://www.stairsberlin.com/11628864
Episode 8 – we proudly present Thessia Machado.
She plays a short, phone-booth oscillating set with her analog handmade synthesizer.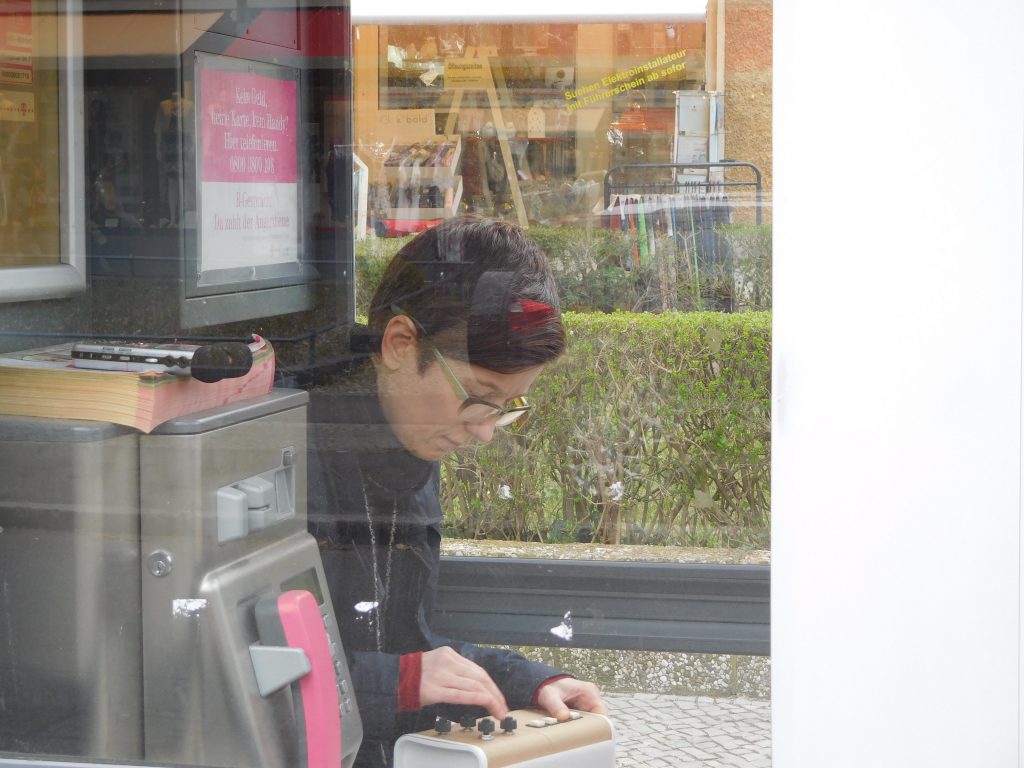 Thessia Machado is a visual and sound artist, instrument builder, and performer. She is the Spring 2017 Inga Maren Otto Fellow in Music Composition at the American Academy in Berlin.
Born in Brazil, Machado lives and works in New York City.
She said
Coming from a background in visual arts, sculpture specifically, allows me to think of sound as a physical material, outside any pre-existing associations with musical systems. I like to approach them from a non-hierarchical perspective. Just as when I'm building instruments, I like to find as many of the components as I can. I have to see what the city, the situation offers me. This is an important part of the process –  to see what the environment can provide and re-use, recycle, upcycle, and scrounge as much as I can. To honor the materials and give them another chance to exist and perform in a different capacity.
Here in Berlin I made this super-funky, really basic synthesizer. It has idiosyncrasies that commercial machines don't have. I purposefully built into the circuit feedback loops that make it somewhat unpredictable.
I feel that I have an outsider's position in relation to music. I am a product of my time in terms of musical exposure (pop and punk, experimental and noise), and while I listen to many different kinds of music, what I'm compelled to create reflects an avant-garde and experimental slant. The methods of investigation and composition are more open and interesting to me than being bound by any one specific system of compositional rules.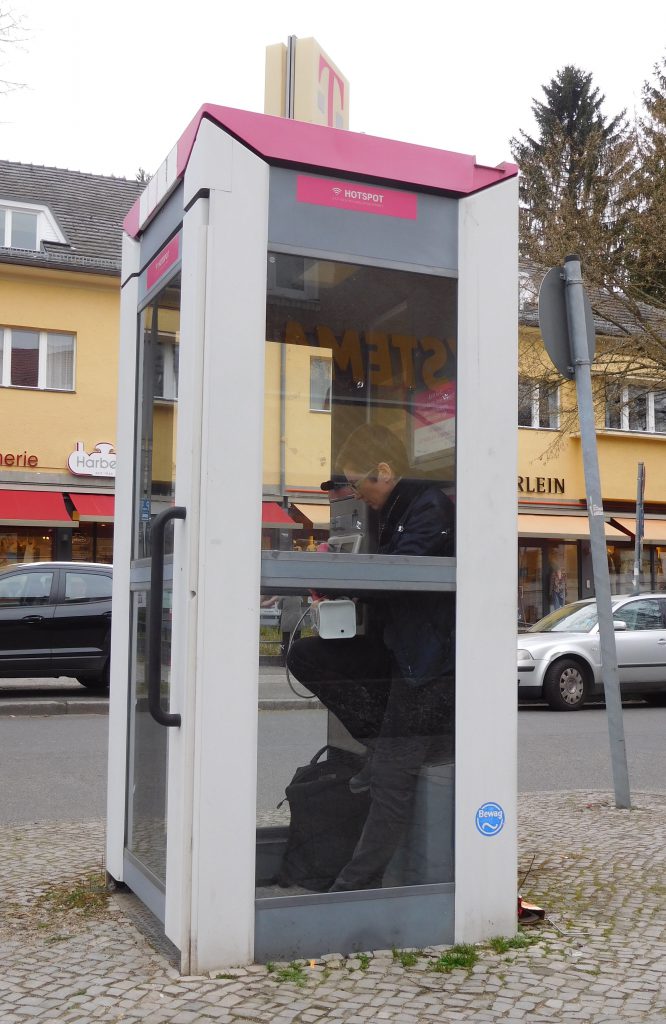 Thessia Machado will show her new installation telix, a composition for wall mounted, photo sensitive sound modules conducted by light patterns from traveling graphic score, from May 18th to May 20th, at SomoS Art House in Berlin.
As part of the exhibition there will be 2 nights of performances responding and interacting with the installation:
With Pedro Lopes on May 18th and with Theresa Stroetges aka Golden Diskó Ship on May 19th.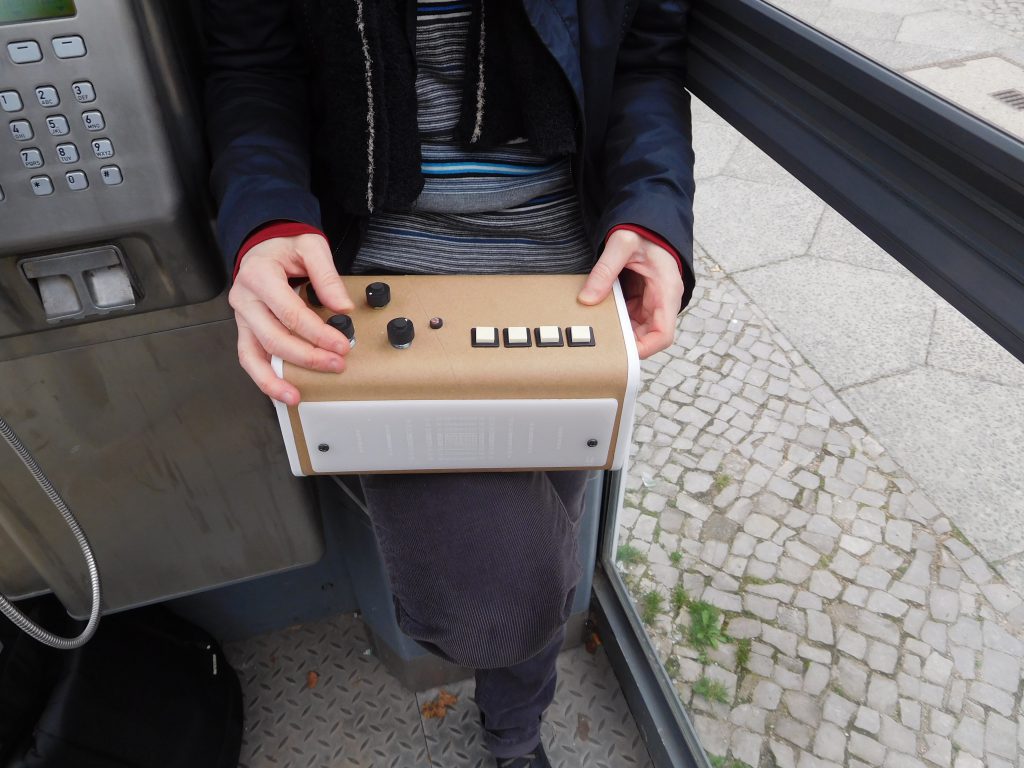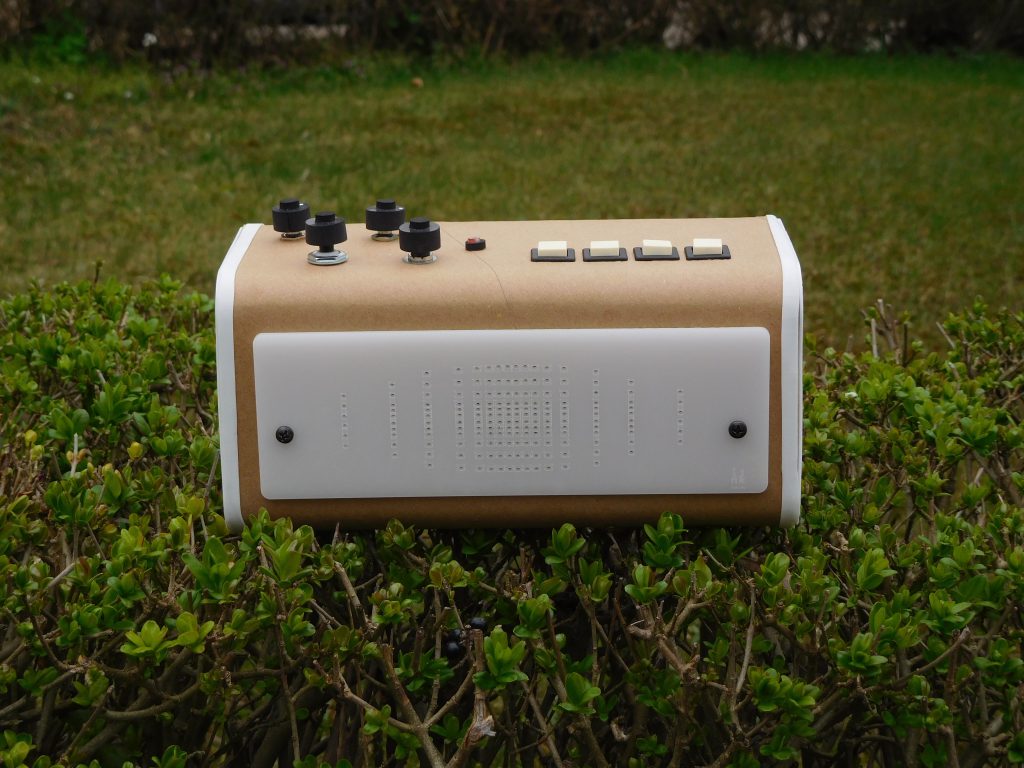 Episode 9: tenor saxo phone, April 21st