Has live music become irrelevant because of the playlists on your smartphone?
No, quite the contrary.
Let's investigate how much music fits into the world's smallest performing space; Berlin's last existing telephone booths. Analog meets acoustic, nostalgia meets the contemporary. Enjoy the trip.
Visit our older sista with synthetic music for dancing, the Teledisko:
http://www.teledisko.com/
Have a look at these people recording international musicians in Berlin's staircases:
http://www.stairsberlin.com/11628864
Episode 10 – we proudly present Aaron Schmidt-Wiegand
He plays St. James Infirmary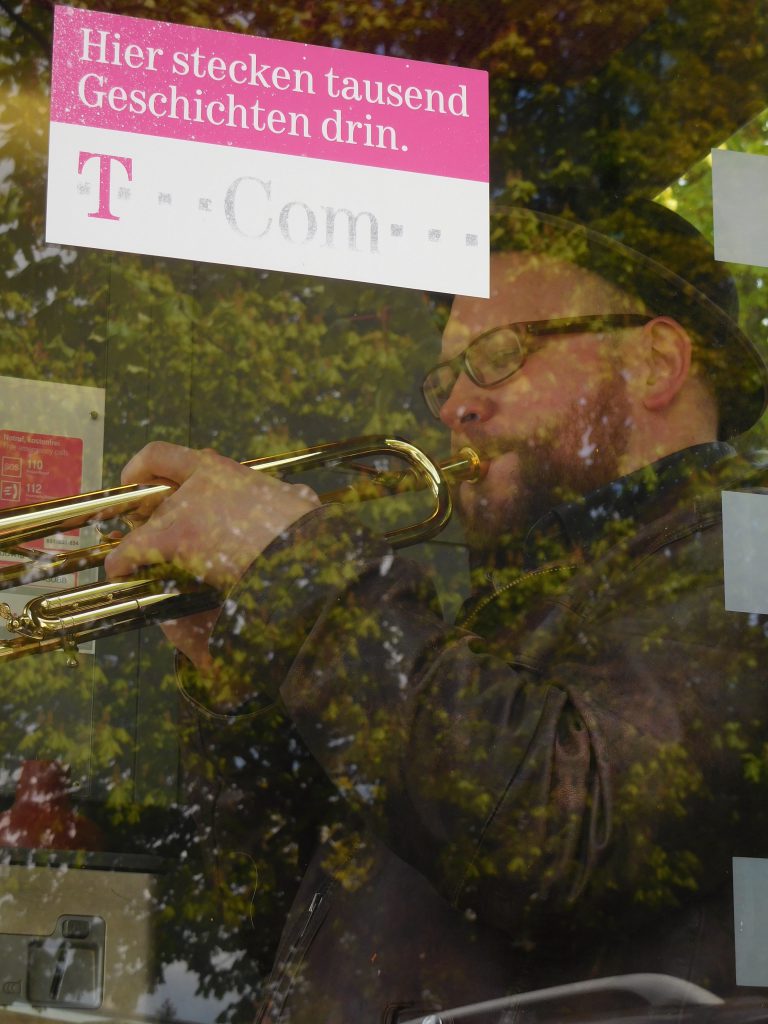 Aaron Schmidt-Wiegand is a trumpet player and one of the few Berlin born musicians you meet in the jazz scene out and about in the city. After studying in the socially inept city of Hanover, Lower Saxony, he was relieved to return to Berlin.
Since his highschool-days he has played a variety of styles including Classical, Jazz, Reggae, Ska, and Contemporary Music. He is a member of two large ensembles with women bandleaders; the Composers' Orchestra Berlin lead by Hazel Leach and the Rusira Mixtett lead by Ruth Schepers. In his duo with the pianist Aziz Lewandowski he plays Modern Classical Music from the 1950s. He also composes for his duo with the guitar player Florian Pöschko.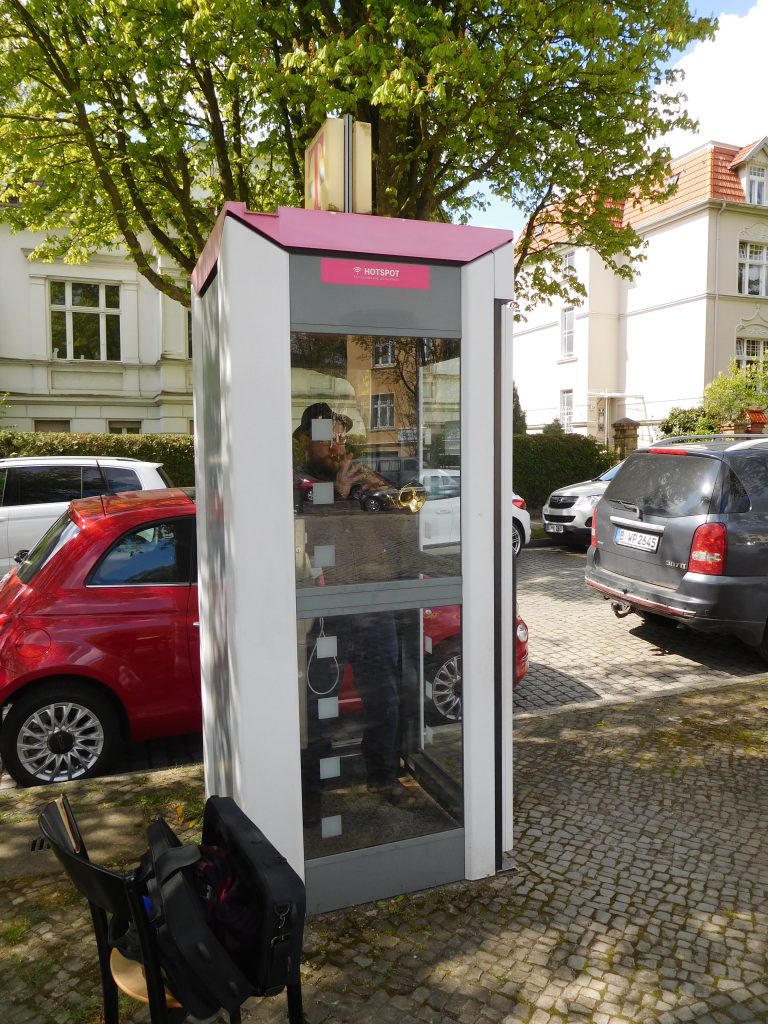 Aaron Schmidt-Wiegand gave a new perspective to our loveable booth recordings: The telephone booth recordings presents a transparency of our musical craft which is normally not accessible to the general public. This is the main reason why I agreed to be a part of this project. Our work should be more visible.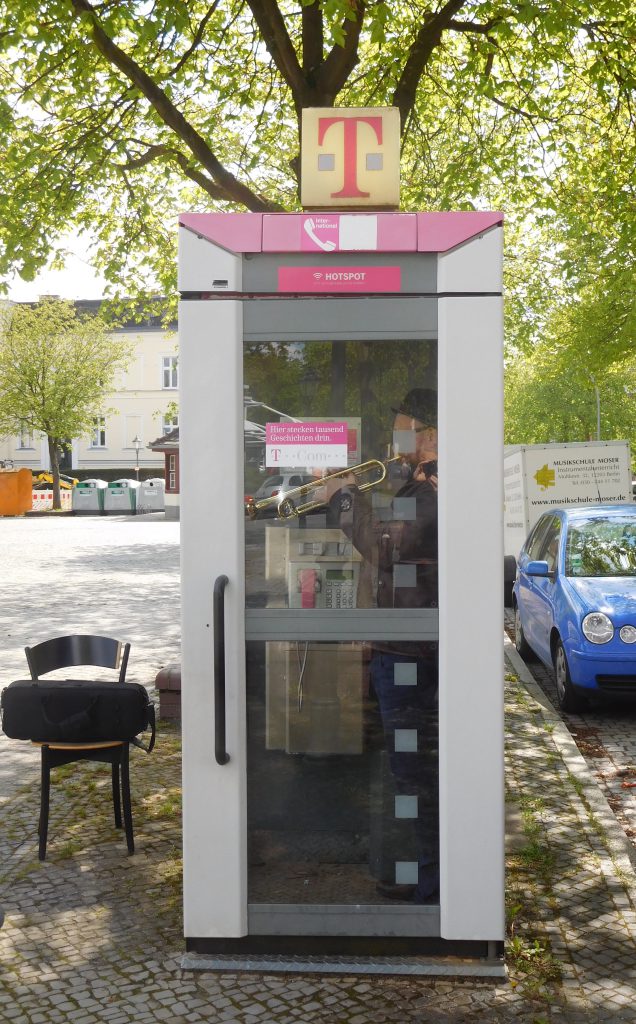 What else would you like to do?
If you are a trumpet playing jazz musician of course you want to play New Orleans.
Episode 11: bağlama/duduk, May 5th