Has live music become irrelevant because of the playlists on your smartphone?
No, quite the contrary.
Let's investigate how much music fits into the world's smallest performing space; Berlin's last existing telephone booths. Analog meets acoustic, nostalgia meets the contemporary. Enjoy the trip.
Visit our older sista with synthetic music for dancing, the Teledisko:
http://www.teledisko.com/
Have a look at these people recording international musicians in Berlin's staircases:
http://www.stairsberlin.com/11628864
Episode 14 – we proudly present Manuel Miethe
Manuel Miethe is a composer-performer and photographer.
He plays the saxophone that Kathrin Lemke (1971 – 2016) bequeathed to him. Her passing left a painful gap in the Berlin scene.
Miethe started to play the saxophone at the age of 13 after listening to records of Ornette Coleman. As a native Berliner, he could consider himself lucky that from the 1990s on, countless musicians from allover the world moved to Berlin and the improvised music scene started to explode.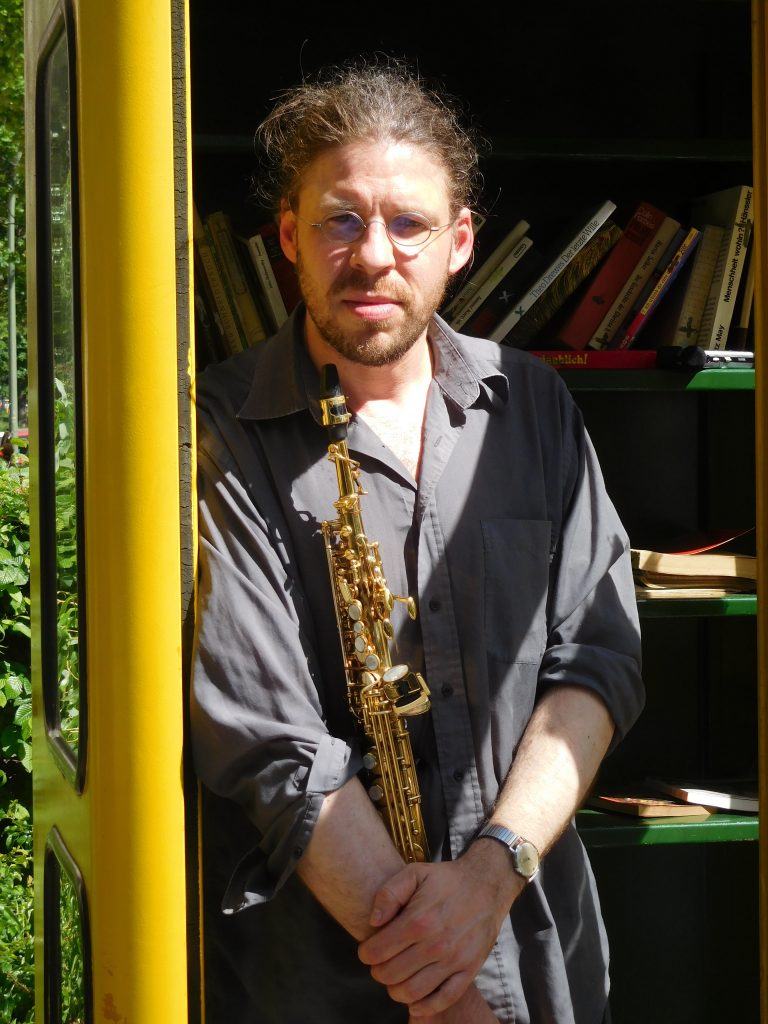 Miethe is a member of the Hanam Quintet which has presented a number of new enthralling musical compositions in Berlin recently. He also plays in the Berlin Improvisers Orchestra which was founded by the saxophonist Anna Kaluza. Their concerts are based on the conduction concept of American composer and improviser Butch Morris (1947 – 2013).
Together with
Nikolaus Neuser – trumpet
Floros Floridis – clarinets
Gerhard Gschlößl – trombone
Antonis Anissegos – piano
Akira Ando – double bass
Maurice de Martin – drums, objects
… Manuel Miethe formed the captivating improvisational band The Alliteration.
He continuously explores the communication between free improvisation in music and dance together with the dancers Jenny Doell and Ingo Reulecke and with the electronic musician Lise-Lotte Norelius.
Besides that he recently started to pursue the idea of interaction between the soprano saxophone and a drummer.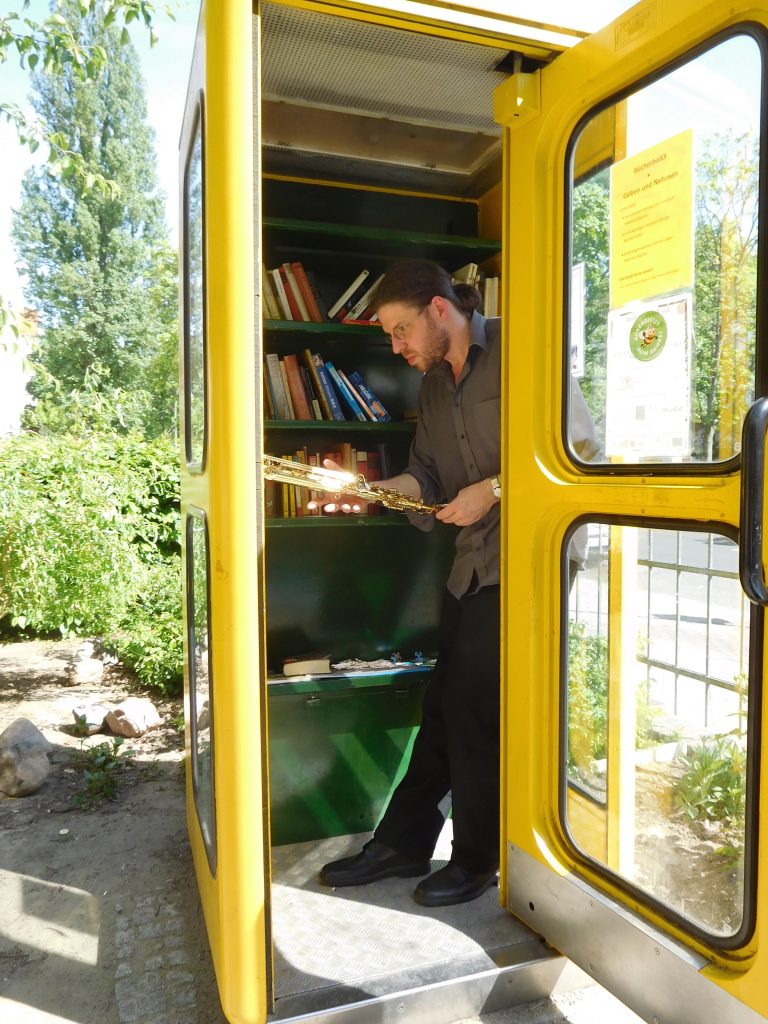 As a photographer, Miethe specializes in portraits of musicians and other artists. He's well known as a confidant among them. What he's most interested in is revealing unknown aspects of the artist's personality, which does not necessarily coincide with his or her own self image. Miethe runs The Subconsconscious Skin, which he calls a fake-fashion blog to explore pseudo-fashion photography.
About the role of music in his life Miethe says: Music has always been very liberating and  consoling for me.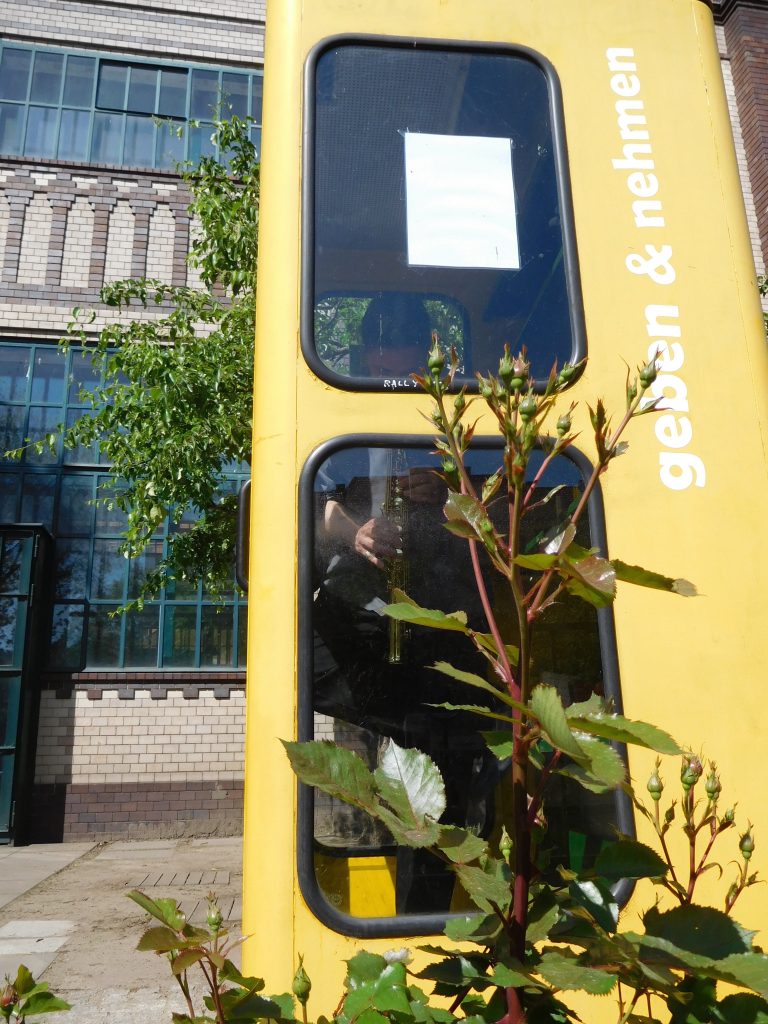 Episode 15: daf, June 2nd