bohemian drips. & Mellowtown present:
Walls Will Fall × The 49 Trumpets of Jericho
a site-specific composition by Mazen Kerbaj
at the old water reservoir of Berlin, Prenzlauer Berg
Walls Will Fall is the world premiere of a site-specific composition by the musician, cartoonist and composer Mazen Kerbaj. It guides 49 Berlin trumpeters through the large water reservoir in Berlin, Prenzlauer Berg.
In the Old Testament, the sound of seven trumpeters brought the city wall of Jericho to collapse. In the large water reservoir, the reverberation of up to 18 seconds becomes the accomplice of every musician and performer during the performance – loud and reduced, powerful and in motion reminding us that the walls of the present are doomed to decay.
The participating trumpeters are Berliner-by-choice of various generations from Australia, Austria, Cuba, England, Germany, Ireland, Italy, Japan, Russia, Serbia, Spain, Sweden, Syria, Turkey, Ukraine and the United States.
The premiere on May 19 will be documented with binaural "Kunstkopf-Stereophonie" by bohemian drips and released on vinyl.
https://www.facebook.com/events/606875062979174/
Walls Will Fall is a music project by Franziska Buhre (mellowtown) in collaboration with Mazen Kerbaj and bohemian drips.
Funded by Musikfonds e.V.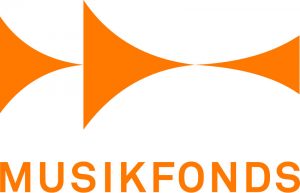 www.kerbaj.com
www.bohemiandrips.de